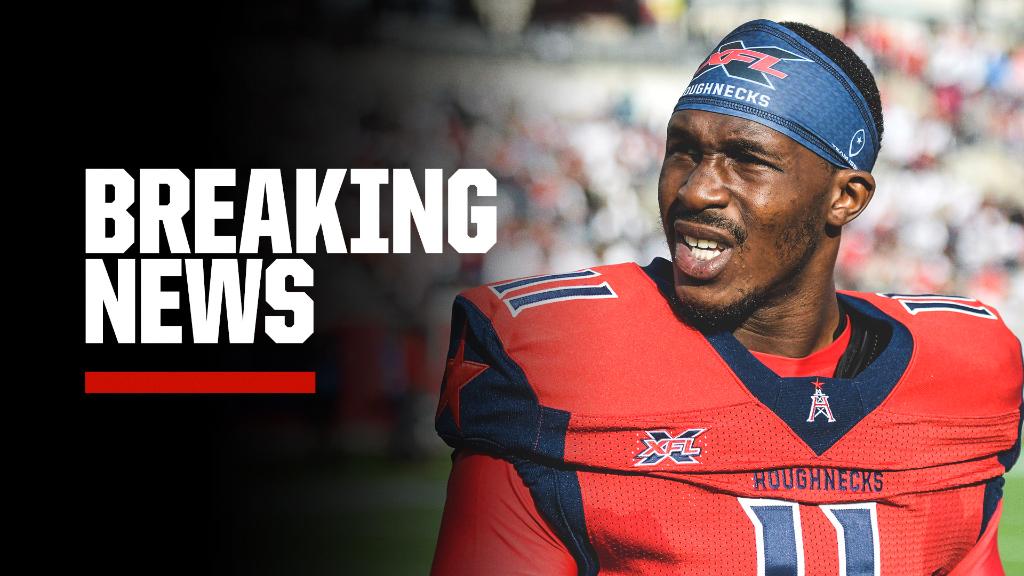 By Terrance Turner
Houston Roughnecks quarterback P.J. Walker is signing with the Carolina Patherns, according to ESPN. He is the first XFL player to join an NFL team.
The move comes just three days after the XFL announced that it's officially canceling its entire season due to the coronavirus outbreak. (XFL players are now free to sign with NFL teams, pending physicals.) The move also reunites Walker with Panthers coach Matt Rhule, who coached him at Temple University. According to the Houston Chronicle, Walker shined with the Temple Owls: "The 5-11, 214-pound New Jersey native played for Rhule at Temple, setting records for wins, passing yards, passing touchdowns, completions, attempts, total yards and total touchdowns as the Owls went to consecutive bowl games." At Temple, Walker passed for 74 touchdowns and rushed for nine.
He was even more successful with the Roughnecks, leading them to an undefeated 5-0 season. Walker led the league with 15 touchdowns and 1,338 passing yards. In his most recent game, he helped the Roughnecks overcome their largest-ever deficit (14 points) and rally to beat the Seattle Dragons on March 7. His star-making performance led some to say that he should be the league's MVP. When asked about that at the postgame press conference, Walker modestly demurred: "I'mma vote for Cam [Phillips]," he said, praising the Roughnecks wide receiver seated next to him. "I ain't gonna vote for myself. I'm gonna vote for Cam."
Watch the moment below.
BREAKING: The Carolina Panthers have traded QB Kyle Allen to the Washington Redskins. The team recently gave quarterback Cam Newton permission to seek a trade. This latest move indicates that Walker may be competing for the starting job with another recent signee: former New Orleans Saints QB Teddy Bridgewater. Stay tuned for further updates.