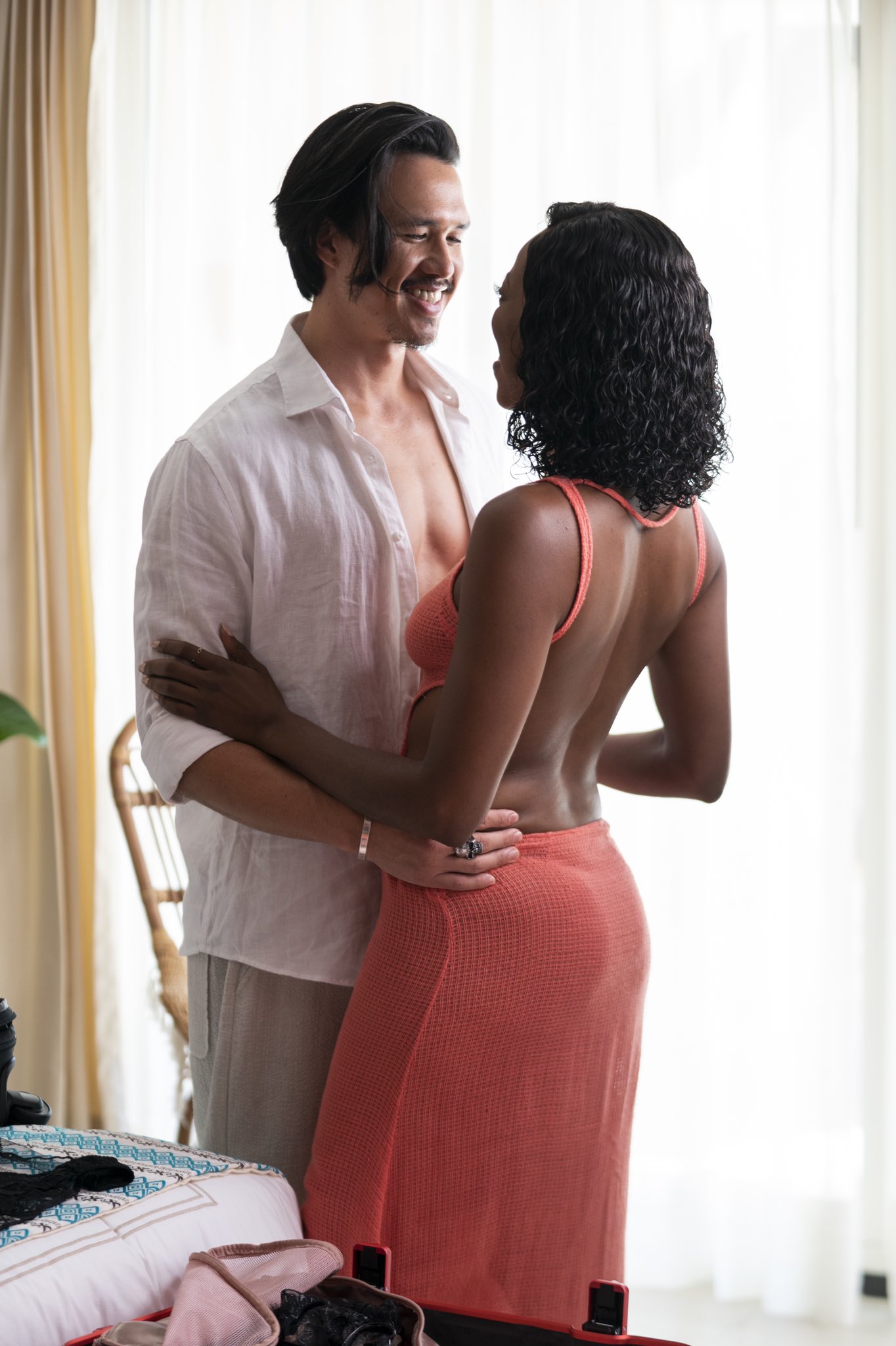 By Terrance Turner
Tonight's episode of Insecure focused on Molly (Yvonne Orji) and her boyfriend Andrew (Alexander Hodge) as they embark on a vacation to Mexico. The episode, though, picked up right where we left off — in the restaurant where Issa saw Molly last week. It turns out that Molly saw Issa, too! As she sees Issa approach the door, Molly prepares for drama and turns her head. After several seconds, she looks back, expecting to see Issa walk through the door. She is thoroughly outdone when she realizes that Issa's headed back to the car.
Back at her place, Molly vents to Andrew about the encounter. "That bitch ran away from me like I was a real job," Molly remarks cattily. Andrew reminds her that this vacation is about them. Unfortunately, their vacation is delayed by an unexpected meeting at Molly's job. The next day, she confronts her assistant about not informing her about the meeting until the last minute. "It's been so crazy with the case," she says, but Molly is unmoved: "Well, you need to be on top of things. Because when you make a mistake, it makes me look dumb, and you don't get paid to make me look dumb."
On the plane, Molly and Andrew run into a recent divorcee (Kim Fields) who clearly is having trouble moving on. "I gave Henry 25 years," she reveals, before running off to cry in the airplane bathroom. Once she leaves, Andrew gives Molly, something, too. "How about I show you something right now?" he asks, before fingering Molly while she's covered by an airplane napkin.
It's the start of a wildly, wantonly sexual vacation. Molly later unveils some lingerie that she brought for Andrew. He reveals toys that he brought — including a vibrator and a plug. We later see them doing backshots on the hotel balcony (complete with choking!) Later, Molly and Andrew engage in a steamy tryst where a blindfolded Andrew begins "eating groceries". It's a level of raw sexuality that, even by Insecure's explicit standards, goes pretty far. I wondered for a minute if my HBO Now subscription had changed to Cinemax.
I made my feelings clear on Twitter:
Others were more encouraging:
"I like when you take control," Andrew tells Molly in a moment of passion. But things spin quickly out of control when the two join Andrew's brother and his wife at the pool. When Molly asks for a towel, the hotel staff tells her that she can't give one out without a key card. Molly didn't have a key card, but she's certain the white people in line ahead of her weren't asked for their key cards. (We, the viewers, don't see whether they had cards or not. Or whether they were being asked for them.)
Molly gets agitated as the conversation continues. Andrew's brother arrives with the key cards, temporarily defusing the situation. But Molly feels she's been profiled, the staff woman is unbowed, and the result is yet another Molly Carter overreaction.
When Molly returns to the pool, Andrew notices her demeanor and asks what's wrong. She explains her frustrations, but Andrew's brother is clueless about the racial subtext of the moment. He tells her that he experiences racism too, but "I don't let it affect me." The result is a raw, spiky conversation about race and the way some minorities experience it differently.