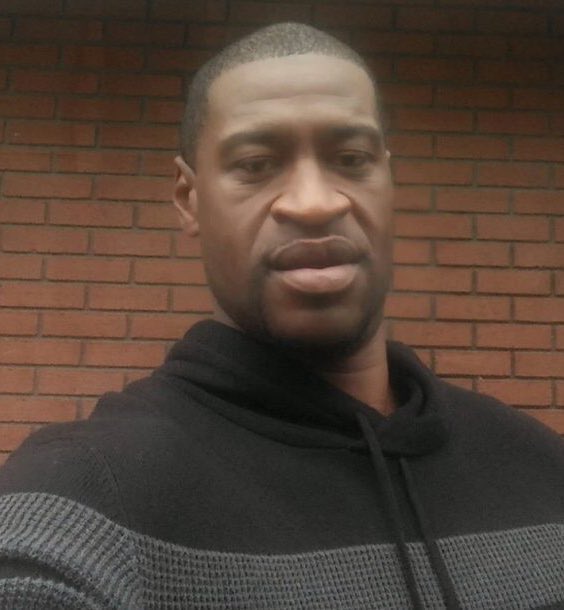 By Terrance Turner
May 25, 2020
Large-scale protests have begun in Minneapolis and Houston tonight after video emerged of a black man being suffocated by Minnesota police. Tonight, four officers have been fired by the department after observer Darnella Frazier recorded a now-viral video of the police officer with his knee on the man's neck. The officers say that they were responding to a forgery on Minneapolis' south side and that the man resisted arrest. But none of that is evident on the video. All we see is a cop with his knee on the neck of yet another unarmed black man.
The cop kneels on the man's neck for several minutes. The man lies on the ground motionless, moaning in pain. He can be heard on the video pleading for air, asking for mercy.
"I can't breathe," he says repeatedly. "Please. I can't breathe."
But his pleas are ignored. Others notice his slow asphyxiation and prompt the officers to stop choking the man. But they, too, are ignored. The officer continues kneeling. Bystanders nearby (in front of a Cup Foods store, at the intersection of 38th St. and Chicago Avenue S) begin commenting on the officer's actions and the man's condition.
"His nose is bleeding," says one of the bystanders.
"This is bulls–t, bro. You're stopping his breathing," says another.
Eventually, the breathing stops altogether.
"He's not moving," a bystander could be heard saying.
None of their protests budge the officer. He knows he's on camera; he looks directly into the camera at one point. Yet the presence of a cell phone video doesn't prompt the officer to move. According to CBS News, his knee stays on the man's neck for over seven minutes. The officer doesn't remove his knee until an ambulance comes to take the man away. He was transported to Hennepin County Medical Center, where he was pronounced dead.
The police had responded to a report of forgery, they say. They claim they arrived at about 8 pm. Monday to address the report and found Floyd sitting in his car. The New York Times quoted the police statement as saying the man "appeared to be under the influence" and "physically resisted" the officers. But new video obtained by CBS News tells a different story. It depicts an officer calmly escorting a handcuffed black man to a wall. There, he sits down. He does not resist.
The new video does not show that man resisting arrest. None of the videos so far show anything amounting to forgery or drug use. Yet those relatively low-level offenses appear to have punishable by death — at least in the eyes of that now-former police officer who suffocated that man until he died.
That man was George Floyd. He was 46. He was also from Houston. According to ABC 13, Floyd went to Yates High School, in Houston's Third Ward. He also played high school football, according to friends and some former classmates.
Mr. Floyd was identified by noted civil rights attorney Ben Crump, who reportedly is representing the Floyd family. (Crump has an office on the Southwest Freeway, about 15 minutes from downtown Houston.) Mr. Crump issued a statement about the case today on Twitter, saying: "This abusive, excessive and inhumane use of force cost the life of a man who was being detained by the police for questioning about a non-violent charge."
Reaction online became swift and plentiful. Word of the incident spread like wildfire on Twitter and Instagram, where many public officials also offered statements. Minneapolis Mayor Jacob Frey called for charges to be filed against Derek Chauvin in a press conference Tuesday. "I believe what I saw," he said, "and what I saw is wrong at every level."
Placing a knee on a suspect's neck is allowed by Minnesota PD in some cases, according to ABC 13. But Mayor Frey left no doubt about whether this particular action was lawful. "That particular technique that was used is not authorized by the MPD," Mayor Frey said. He added that any other individual would be imprisoned, if not a police officer: "Black men have been put in prison before for far, far less," he was quoted as saying.
"Being black in America should not be a death sentence," Frey stated at Tuesday's press conference. He continued: "What we saw is horrible. Completely and utterly messed up. The man's life matters. He matters. He was someone's son. Someone's family member. Someone's friend."
One of those friends was former boss (and landlord) Jovani Thunstrom. Floyd worked security for him at Conga Latin Bistro in Minneapolis. "He was the type of guy [who] was friendly to everybody. He didn't discriminate. Whether you were Hispanic, you were black, you were white, he treated everybody with respect, and that's what I love about him," Thunstrom told CBSN Minnesota. "He wasn't only my employee; he was my best friend." Thunstrom told ABC News that Floyd has a daughter in Houston, whom Floyd was planning to bring to live with him in Minneapolis.
Instead, Floyd is dead, and his death is eerily reminiscent of another unarmed black man's untimely passing. Eric Garner was choked to death by New York police in 2014, with the same anguished cry:
"I can't breathe."
Tonight, began in Minneapolis.
Protests began on Tuesday night and have continued through tonight.
The Minneapolis Star-Tribune said that protests on May 27 began at Cup Foods, at the intersection of 38th St and Chicago Avenue South. (That's where the original incident was filmed.) They then (peacefully) marched to the Minneapolis Police 3rd Precinct. Things escalated after a smaller group of protesters shattered the front door of the building and defaced it. According to the Tribune, some climbed on top of the building. Others threw rocks and water bottles at the officers. The cops responded with tear gas. In the middle of a global pandemic that causes respiratory issues.
Today, more details are emerging about the violent protests. According to the Star-Tribune, rubber bullets were also fired. One reporter got hit in the leg by one of the projectiles.
Approximately 20 minutes later, he captured this scene:
Today, after another night of sometimes violent (and deadly) protests, the FBI held a news conference to address the charges. But none of the officers were charged today. No charges were announced. That fact was not lost on CNN anchor Don Lemon, the only black anchor there with a prime-time show. He responded with a pointed monologue — which touched on the president, Kaepernick, the U.S. Attorney General, and the numerous complaints against former officer Derek Chauvin — on Wolf Blitzer's "The Situation Room":