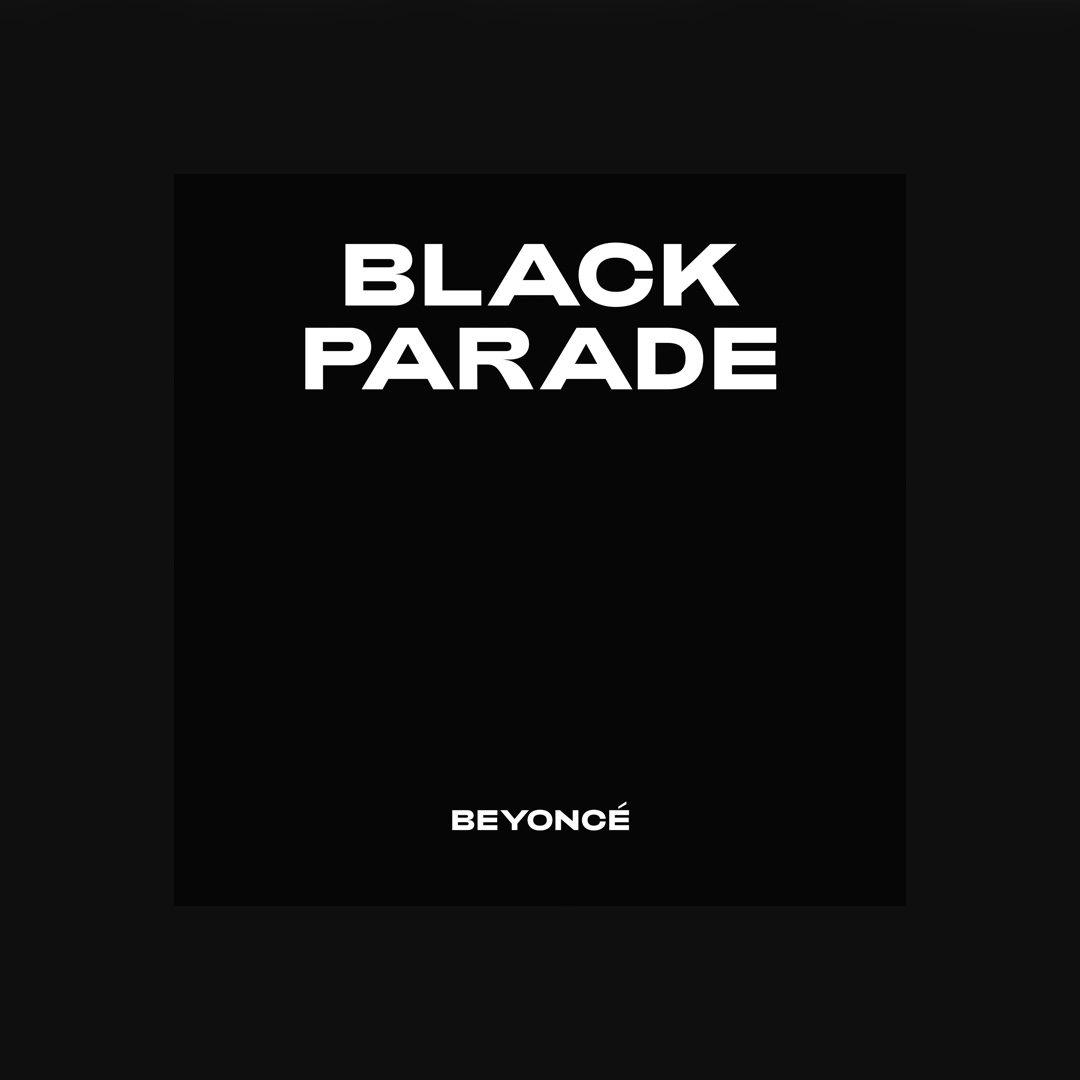 By Terrance Turner
Beyonce has released new music.
THIS IS NOT A DRILL.
Beyonce surprised fans with a late-night release of her new single "Black Parade". The song (a Tidal exclusive) is a celebration of blackness. "We got rhythm, we got pride. We birth kings; we birth tribes," Beyonce sings. "I can't forget my history is herstory. We black, baby. That's the reason why they always mad." Released on the historic Black holiday of Juneteenth, the song comes just hours after Beyonce unveiled a new "Black Parade" initiative for black-owned businesses.
"Happy Juneteenth," Beyonce writes in a message on her website. "Being Black is your activism.
Black excellence is a form of protest. Black joy is your right." The message then informs the viewer that "Black Parade" benefits her foundation BeyGOOD's Black Business Impact Fund, administered by the National Urban League, to support Black-owned small businesses in need. The next thing we see is a dizzying, dazzling directory of Black-owned businesses.
The categories encompass art and design, fashion and lifestyle, bars and restaurants. One of the featured restaurants, soul food restaurant This Is It, is located in Beyonce's hometown, in Houston's Third Ward. The Lemond Kitchen, which caters gourmet Southern cuisine, is also based in Houston. (Its Heights location, on 612 Archer St, now offers home delivery and pickup!)
The products include everything from candles to cayenne to colored glass; the businesses have a wide stylistic range. The Lit Bar, in Brooklyn, is an independent bookstore/wine bar; another Brooklyn business listed is Dorsey's Art Gallery (est. 1970). In L.A., Little Kingston's serves authentic Jamaican cuisine; in Maryland, the Spice Suite offers balsamic vinegar, garlic olive oil, white pear, pure maple syrup, Jamaican jerk rub, and other delicacies.
In Minneapolis, Metro Behavioral Health offers group/individual therapy, crisis intervention, and psychiatric support. Areas of clinical expertise include anxiety, ADHD, PTSD, and substance abuse, among other issues. Two of the doctors are bilingual, speaking in both English and Somali; one of them, Dr. Ahmed Karie, has worked with children from Laos, Somalia, Liberia, Eretria, Oromo, Ethiopia, Kenya. Another is fluent in both English and Vietnamese.
All of these businesses have their names and cover photos displayed in the directory. The "Black Parade" directory accompanies the single. The song is Beyonce's first song since her appearance on the remix of "Savage", with Houston rapper Megan Thee Stallion. The song hit #1 on the Billboard charts last month, and Beyonce and Megan are donating the proceeds from this song to Houston nonprofit Bread of Life. Located at 2019 Crawford St, the charity aims to end homelessness and improve the quality of life for the needy. Rudy and Juanita Rasmus founded Bread of Life in December 1992, with the serving of hot meals to homeless men and women inside St. John's United Methodist Church.
According to its website, Bread of Life began serving one hot meal weekly that eventually led to serving 500 meals per day to the homeless in the sanctuary at St. John's. Years later, the Bread of Life works with HIV/AIDS prevention, providing solutions to food insufficiency, housing the homeless, and disaster relief.