By Terrance Turner
The Primetime Emmy Award nominations were announced today. According to Variety, 35 of the 102 acting nominees are Black — the most ever. Black actors make up 34.3% of the nominees, which is substantially higher than last year's 19.8%. (In 2018, the percentage was 27.7%, which was a record at the time.) Frank Scherma, CEO of the Television Academy, pointed to the racial unrest sweeping America as a reason for the noticeable change in representation. "2020 isn't just about the global health crisis. This year, we are also bearing witness to one of the greatest fights for social justice in history, and it is our duty to use this medium for change," he said today.
Billy Porter is nominated for Outstanding Actor in a Drama Series for his work on "Pose". Last year, Porter became the first openly gay black actor to win that award. This year, he's nominated again, amidst a crowded field that includes actor Sterling K. Brown (for "This is Us"). Brown won in 2017, and in his acceptance speech he honored Andre Braugher — the last black actor to win that award (in 1998). Ironically, both are competing in the same category this year.
Braugher is nominated this year for best supporting comedy actor for his role as Detective Pendleton on the Fox comedy "Brooklyn Nine-Nine". Brown is also nominated for best supporting actor in a comedy, for his portrayal of Reggie in "The Marvelous Mrs. Maisel". (Deadline reported Brown as saying that he would be happy to return as Reggie next season.)
Singer and actress Zendaya scored a best drama actress nomination for her performance as a teenager recovering from drug addiction in the HBO series "Euphoria". She, too, is in a crowded field that includes Jennifer Aniston, Laura Linney, and Sandra Oh. (Zendaya's father is African-American; her mother has Irish, German, English and Scottish ancestry.)
Don Cheadle scored an Emmy nod for best actor in a comedy for the Wall Street-themed Showtime series "Black Monday". Anthony Anderson and Tracee Ellis Ross are nominated for best comedy actor and actress, respectively, for "Black-ish". Ross is nominated alongside actress and writer Issa Rae, nominated for her work on "Insecure". Her co-star Yvonne Orji, who plays Issa's (ex?)-best friend Molly, is also nominated for best supporting comedy actress.
It was the supporting and limited/guest actor categories, in fact, where black actors shined. Black and Italian actor Giancarlo Esposito scored three nominations, including best guest actor in a drama for "The Mandalorian". He is also nominated twice for Outstanding Supporting Actor in a Drama Series — for playing the kingpin Gus Fring. (He played the role in AMC's "Better Call Saul" and its legendary predecessor "Breaking Bad".)
In the category of best actress in a limited series, three Black actresses are nominated: Regina King, ("Watchmen"), Octavia Spencer, ("Self Made") and Kerry Washington ("Little Fires Everywhere"). Washington is cast opposite Reese Witherspoon in "Little Fires", based on the novel by Celeste Ng. The Hulu series depicts two women grappling with class differences in Cleveland. Spencer portrays legendary Black businesswoman Madame C.J. Walker in "Self Made". Walker built an empire of hair and beauty products to become the first self-made female millionaire. She plays a detective fighting white supremacy on "Watchmen". King reacted to the news on Twitter:
"Watchmen" scored a stunning 26 nominations, leading the pack among all other series. (Oscar winner Lou Gossett, Jr. is up for best supporting actor in a limited series.) The HBO series is based on a graphic novel. Set in Tulsa, Oklahoma, the show depicts a town where white supremacists have threatened the police — who must wear masks to protect themselves.
But Watchmen wasn't the only HBO show to make an impression. In fact, "Insecure" received eight nominations, including its first-ever nod for best comedy series. The half-hour series will compete with seven other nominees, including The Marvelous Mrs. Maisel and The Good Place. Remarkably, Insecure was also nominated twice for Outstanding Cinematography for a Single-Camera Series (Half-Hour). Ava Berkosky is nominated for "Lowkey Lost"; Kira Kelly is nominated for her work on "Lowkey Happy", which Berkovsky directed.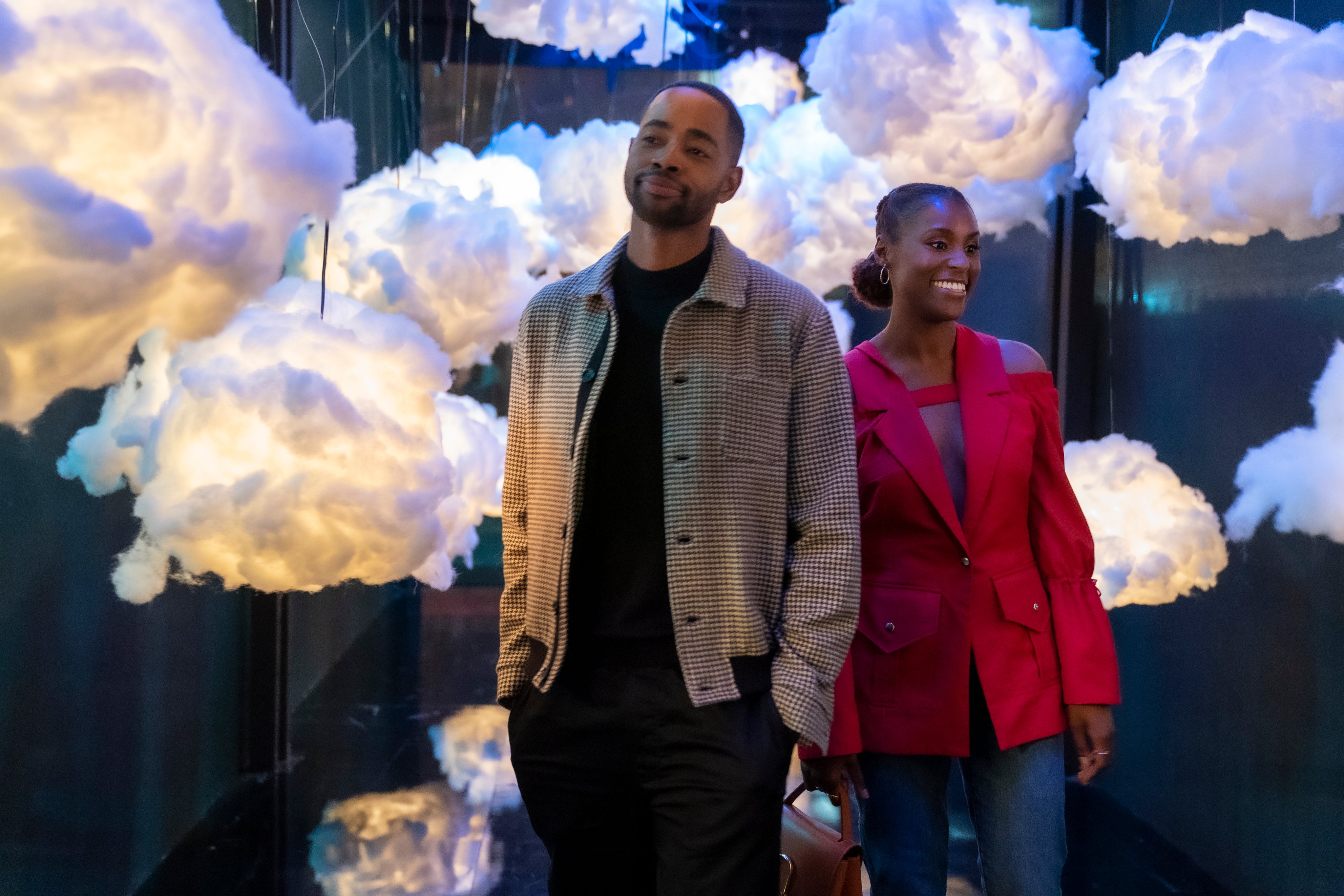 The episode "Lowkey Happy" was written by "Insecure" actress Natasha Rothwell. (You can read my rapturous review of that episode — and of Kelly's luminous cinematography — here.)
In an interesting twist, the former President and First Lady were also in the running for awards this season. According to The Hill, President Obama and Michelle Obama's production company earned seven Emmy nominations this year with two acclaimed documentaries. "American Factory" and "Becoming" were both were recognized for directing.
"American Factory," which follows the story of a factory in Ohio after it's reopened by a Chinese billionaire, was nominated for three categories: outstanding picture editing for a nonfiction program, outstanding cinematography for a nonfiction program and outstanding directing for a documentary/nonfiction program. "Becoming", which follows Mrs. Obama on a book tour involving her memoir, is a contender for best documentary.